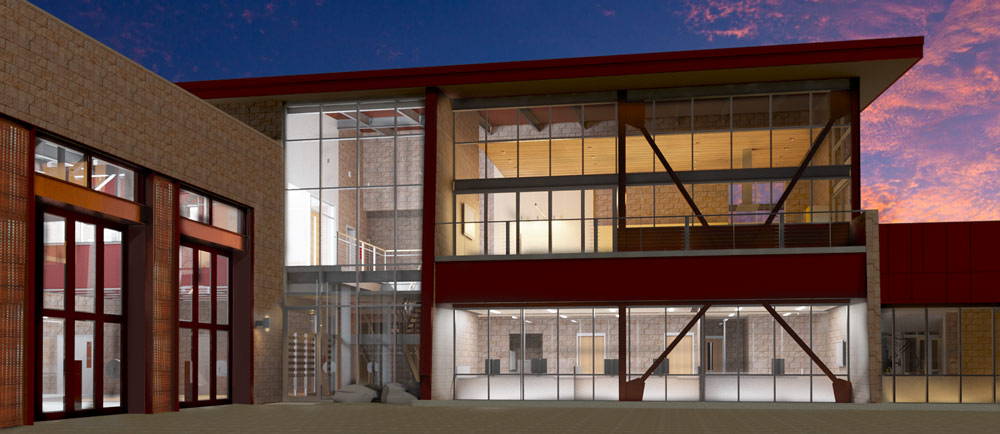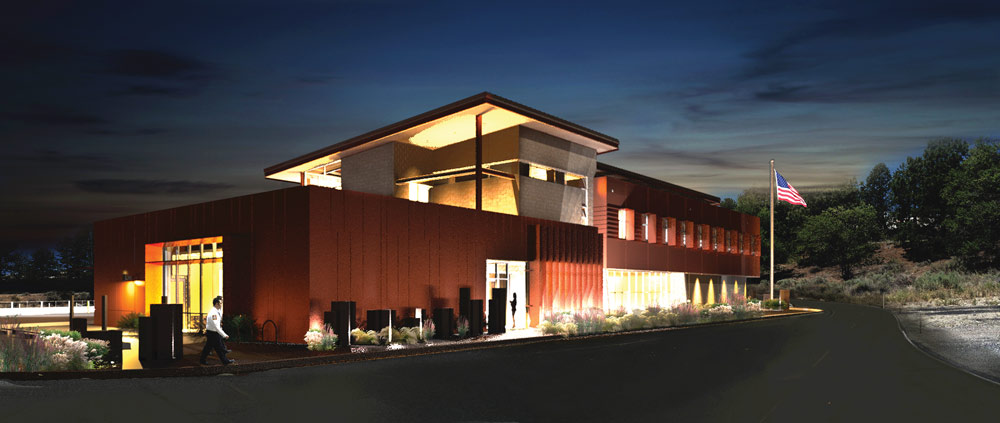 GRAND COULEE DAM FIRE STATION
Grand Coulee, WA
The two story, 21,000 SF facility for the US Bureau of Reclamation, constructed with masonry and weathering steel, relocates the Grand Coulee Power Office Fire Department to a new independent station to ensure reliable protection for all Reclamation facilities and lands. This 100-year facility incorporates historical materials, state of the art technologies, and security systems to support our vital national infrastructure at the Grand Coulee Dam.
In addition to achieving LEED certification, TCA worked the Green Business Certification Inc. (GBCI) in the development of a third party verification process for US Bureau of Reclamation Guiding Principal conformance.
This facility is the first project in the country to be reviewed through this new process.