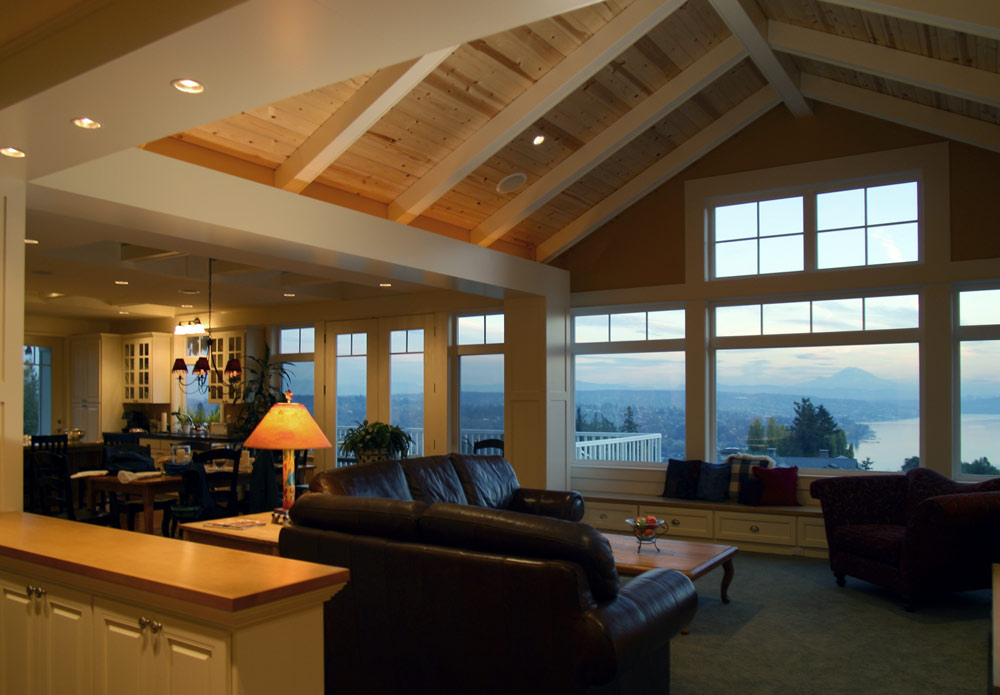 KIRKLAND RESIDENCE
Kirkland, Washington
With sweeping southerly views of Lake Washington, Mount Rainier, and the Cascade Mountains, this traditional two-story Kirkland home is nestled comfortably within trees preserved along a hillside overlooking the communal horse pasture and neighborhood.
The result of careful review of site opportunities, program, and value with the owners, this technologically 'smart' home is reflective of their lifestyle. It is organized along a linear circulation spine paralleling the slope, with children's bedrooms and master suite at opposite ends of the lower level. This spine allows for an expansive view on the south facing downhill side for the brightly lit main level great room, breaking out onto a spacious deck, as well as the home office and recreation room.
On the north side, nestled into the hillside, the smaller spaces of the entry and stair, formal dining room with butler's pantry, the home theater, and wine cellar evoke more intimate, private character. The somewhat rural character of the home is achieved with a deliberate combination of simple craftsman details, executed with warm materials and finishes, with more elaborate traditional accent elements.