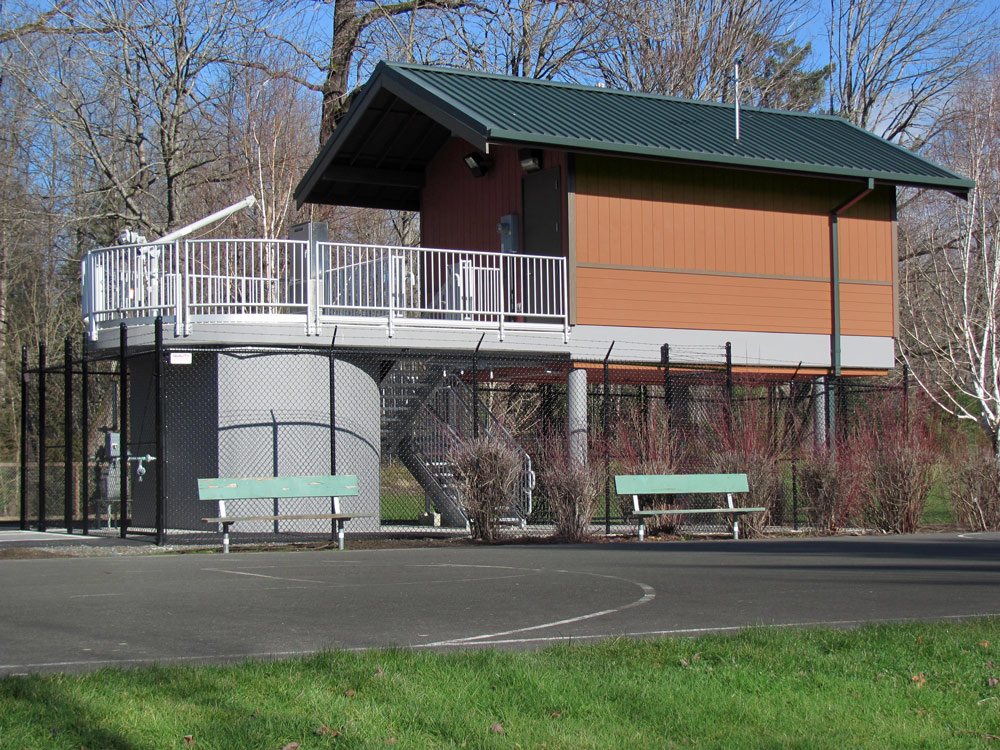 SNOQUALMIE PUMP STATIONS
Snoqualmie, WA
TCA provided architectural design services for this Snoqualmie project which included two wastewater lift stations in public settings. The existing on-grade shed structures were removed and new elevated structures with enclosed emergency electrical power generators were constructed to provide pump access above the river flood level.
Pump Station 3, located prominently in a central city park, was designed to integrate with and enhance existing park structures. Pump Station 4 provides the same improvements with a slightly different configuration to suit site conditions.
The design was subject to the local design review process.